We're on a mission to make custom framing artwork and photos more intuitive, convenient and affordable.
Today, we're thrilled to announce two major changes to help us deliver on that experience even more.
Free Shipping to Anywhere in the U.S.
Our customers are framing special and unique items, many of which are non-standard sizes that require fully customized frames. Yet we hear that having to pay for shipping has deterred many of you from completing an order or framing additional items that belong up on the wall.
By moving to completely free shipping in the U.S., more people can connect with and enjoy the artwork and photos they love through framing. One less thing to worry about as you are customizing the perfect frame, and no surprises waiting at checkout.
Due to additional costs we face shipping to customers in Canada and elsewhere, we do have a separate shipping fee for non-U.S. customers.

Final shipping price determined by destination and the number of frames in your order. Find out more about our pricing for online custom frames.
---
A Snap to Send in Items for Framing
Don't worry, our DIY custom frame isn't going anywhere.
You can still design custom frames online and have them shipped directly to your door in a few days, with instructions and all of the tools you need to insert the artwork at home.
However, if you find it more convenient to send items to us for framing, we've updated the process to make it super simple. Before customizing any frame, select the framing method you'd like to use:

The At Home option is a 10 to 15 minute DIY project, and the fastest way to custom frame posters, prints and photos without having to leave the house (frames arrive in one week or faster).

With In-Studio framing, we'll help you send items to our studio, expertly frame everything and then send it all back ready to hang. Even the hardware is included, you just need a hammer and the perfect spot on the wall.
This option takes two to three weeks and carries a small In-Studio framing price ($20 for up to 3 items, $10 for each 2 items after that).
Once your order is placed, we'll collect a few details about your artwork and then provide a range of options for delivering the items to us:
NYC customers also have the option to drop off items at our showroom in Williamsburg, Brooklyn.
---
Our 100% Happiness Guarantee
Our goal is to make you completely happy on your first Level framing project and many more to come.
Each custom frame is handcrafted to order by an expert framing team, using all wood profiles and museum-quality, archival materials.
We are proud to offer a 100% Happiness Guarantee on orders we ship so that you can try online custom framing with confidence.
If your frame shows up with any defects or you're not completely satisfied, let us know within 60 days so that we can make it right.
---
When you are ready to get started on a new framing project: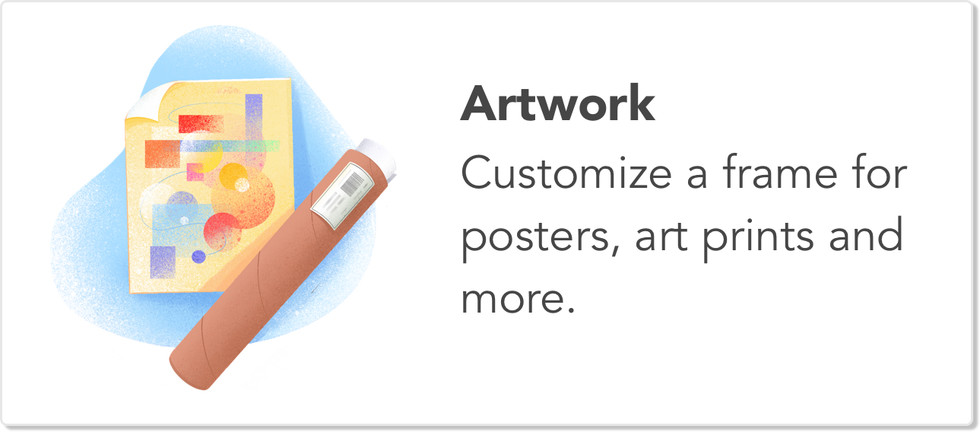 Your trust in us to frame special photos and artwork means the world.
These are your wedding photos, your first concert poster, images from a life-changing trip or an art print that brings great joy. Getting them up on your walls should be simple, convenient and even fun, not just an item on your to-do list.
Let's frame them right and make your walls look amazing!
---
Sign up for a Level Account and get $15 off your first order: