Susan Lin's Watercolor Trees are what dreams are made of.
Her light, feathery brushstrokes and delicate use of colors create vivacious trees that exist on the cusp of reality and fantasy. This series began when Susan came across the 100DayProject, inspiring her to create 100 days of Watercolor Trees.
'Hanami Tree', 'Must Trees', ' Cyan Hex Tree'
Thus far, 72 trees out of 100 have been completed. Each tree was sparked by an ephemeral moment or conversation from that day which was made personal and permanent with every stroke of her brush.
'Trip Tree', 'Camphor Tree', 'Borealis Tree'
We are excited to share that Susan Lin's Watercolor Trees are now available on Level as part of the new Collection!
Her framed prints come in four different sizes, and the originals are in 8x8" (going fast, grab them now while you still can!!).
Brighten up your walls with Susan Lin's ethereal and effervescent Collection!!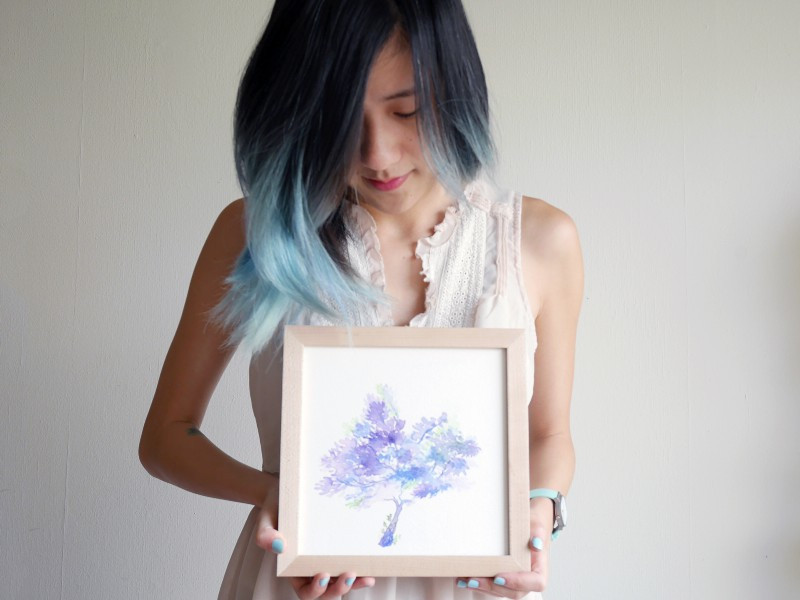 Susan Lin and her 'Kindred Tree' in the Artist Choice framing
About the Artist:
Susan Lin is an artist (and huge Studio Ghibli fan) who works in a myriad of mediums including design, code, pen, and paint. Follow her on Instagram @susanl or Twitter @bysusanlin for updates on new works and projects!
The Frames
You can custom frame these prints according to your own taste or to match your decor.
Level will handcraft each frame using 100% wood profiles and other components including 4-ply archival matting and framers grade acrylic. Everything arrives ready to hang, saving you the trip to the custom frame shop.
Level is custom framing online for any poster, print or photo.
Whether its a fine art print or your own photos, Level can help you beautifully display it.