School's almost here and students of all ages are looking for ways to prepare.
From creating a functional and inspiring workspace to finding the right organizational tools, there are plenty of to-dos for you and your family before the start of every school year.

We've put together some of our best ideas for how to use online custom framing to nurture creativity, foster ideas and celebrate the high points.

---
Get organized with framed memo boards
Memo boards make an excellent everyday tool to help you stay organized.
They serve as a functional, creative way of communicating with family members-- from leaving encouraging messages throughout the week, to keeping track of everyone's schedules or just planning dinner.
Choose from our selection of premium chalk, white, and cork boards in our full range of frames. Each board is available in totall custom sizes so that you can tailor your board to fit any style and any space.
For children, a whiteboard or chalkboard is an excellent way to express their creativity and help them study. The durable porcelain surface can withstand daily drawing or writing without wear and tear and can hold plenty of magnets and accessories to help you tailor it to their needs.

---
DIY framing for kids' artwork
During the school year, it's common for kids to come home with new art projects every week. Much of it ends up in a folder and the favorites go up on the fridge or are taped to the wall.
By framing a few pieces, you can honor the artist and preserve their favorite drawings much longer than they would last unprotected.
Our At-home framing kits can be a fun 15-minute project to frame the artwork at home. They also provide the option to remove the artwork at any time and replace it as new favorite pieces come home throughout the school year.
---
Frame vacation photos and summer memories

With the summer coming to a close, now is a good time to reflect on the memories you created.
From summer vacations and beach days to festivals and weddings, it can be all too easy to lose track of all of the photos we take. Before your favorite moments are trapped in your camera roll for another year, print and frame your photos right from your phone.
Items like posters, concert tickets, or art purchased abroad can be preserved and enjoyed as well. Our at-home framing kits are flexible enough for all sorts of framing projects
---
Complete projects and de-clutter
Before you're back in the full swing of a fall schedule, you can also use this time to declutter and finally cross some framing projects off your to-do list.
In our guide to caring for posters and prints, we go into detail on why art that has been sitting in tubes for months or even years and could use a little love, even if you're not ready to frame them yet.
---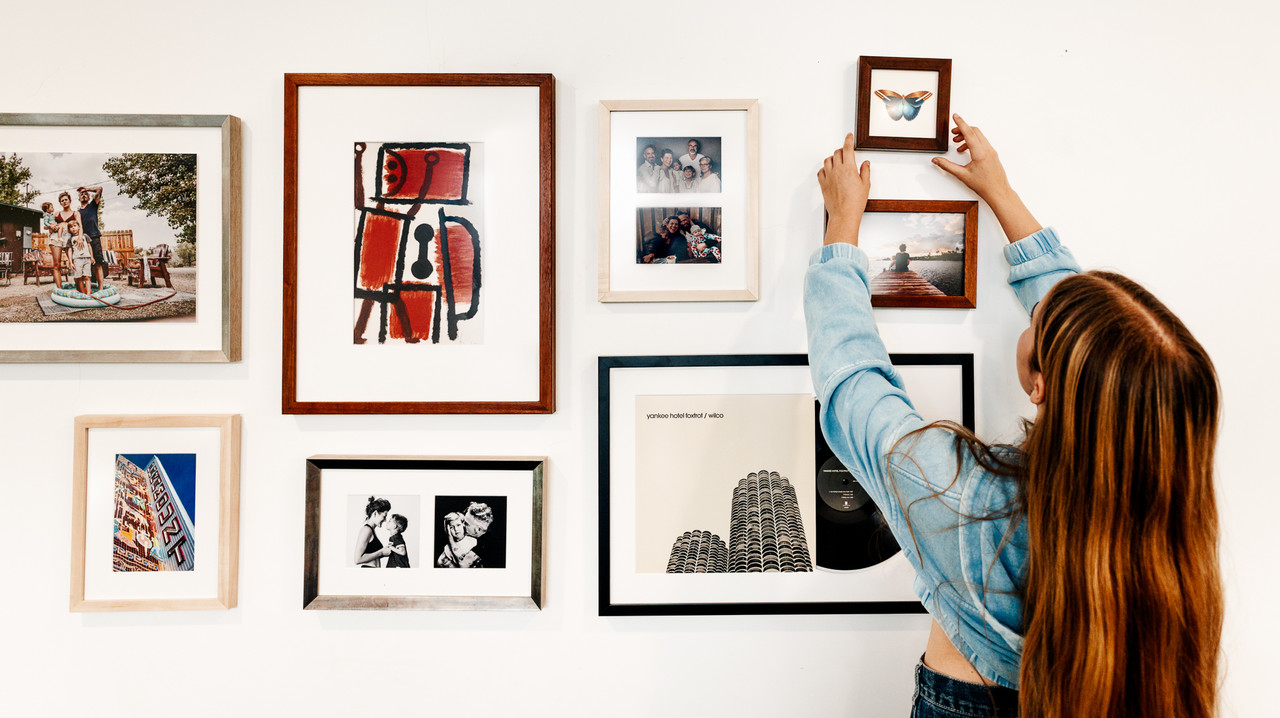 Feeling inspired to start your summer DIY project or frame your favorite picture so that you can enjoy it on the wall every day?
We're standing by to help with any and all of your online framing needs, and can't wait to see the final results.
Happy framing!