We're excited to announce a brand new set of frames now available on the site.
One of the advantages of framing online is that you can easily visualize how different styles would complement the items you are framing.
This new collection was chosen for its sophisticated yet industrial look, expanding our range of styles to help you find the perfect frame for your photos, posters and art prints.
The Alloy Collection
Soft Gold, Nickel and Mercury come in two different widths; a thinner option for a sleeker, modern look, and a thicker size for larger items and creating a bold visual statement.
Each profile has an angled face and a metallic, foil finish that faces the viewer. One element that is especially distinctive is the wood-grained side of the frame that gives off a rustic yet refined feel.
Inspired by mixed metals, these new frames represent a perfect transitional style that will fit in with industrial, modern, or rustic decor.

All of the profiles are available for custom framing the artwork you've collected, as well as for your framed photos and collage picture frames.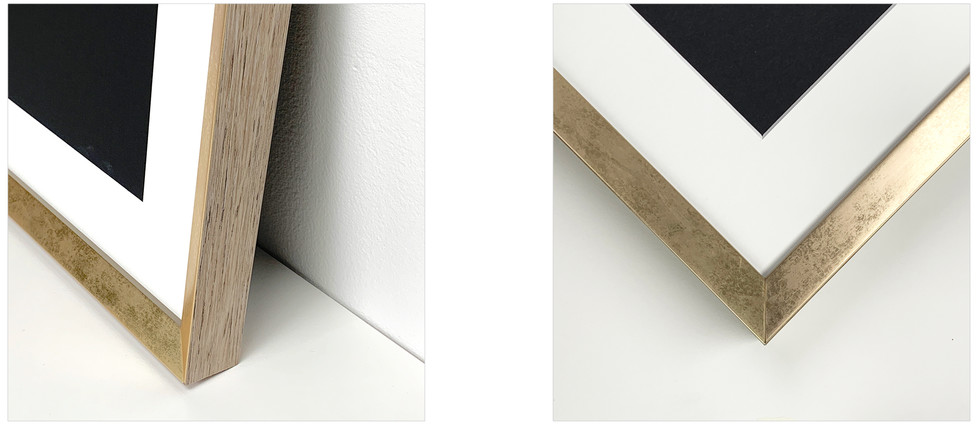 Close ups of the Soft Gold showing the wood-grained sides and metallic foil front
Browse the rest of our frame colors, or let us know what you think about these new ones!
If you have any questions about any of the collections, recommendations for future collection styles, or need advice on what will best suit your artwork, please reach out via the blue chat bubble at the bottom right of your screen.